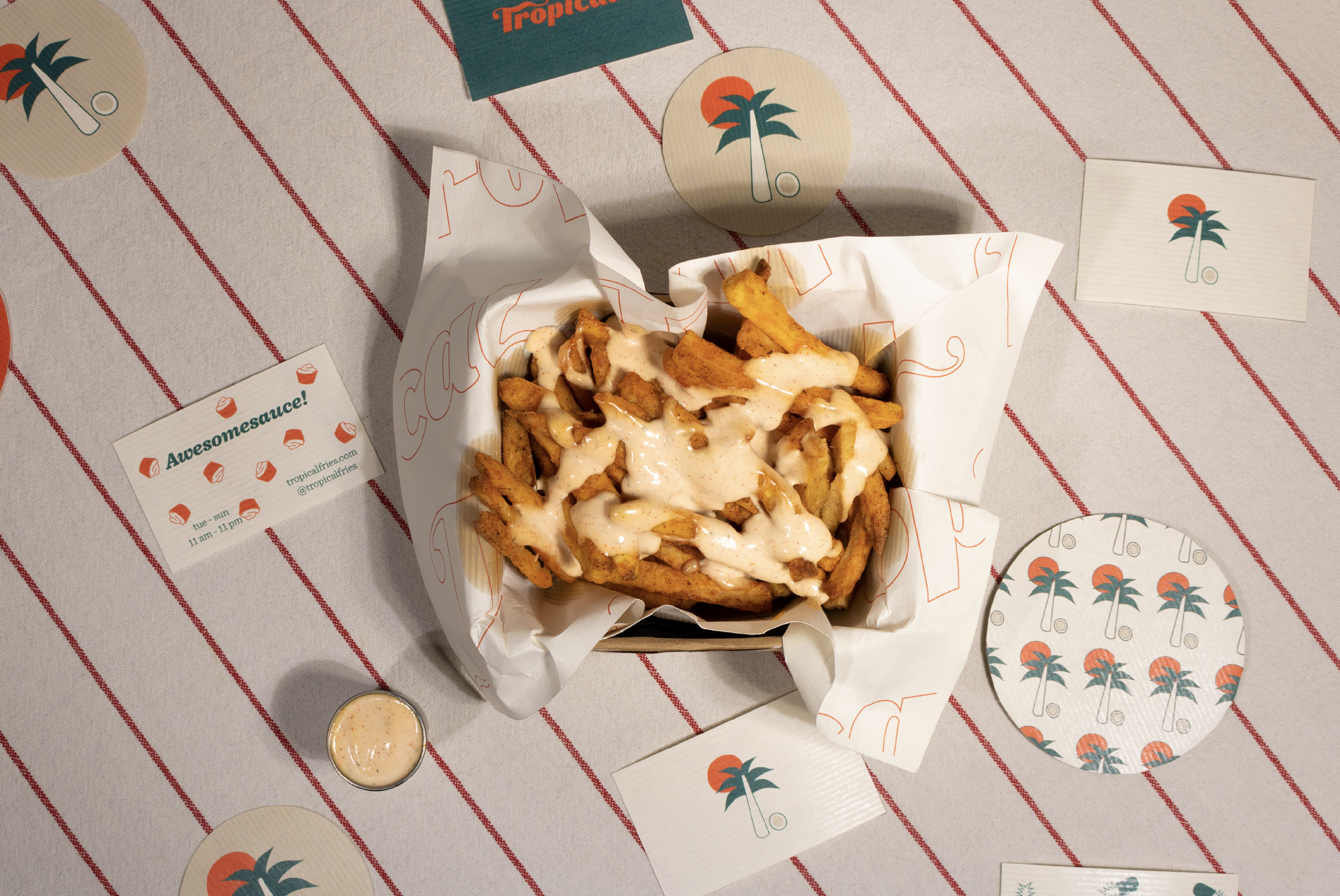 Project: TROPICAL
Services: BRANDING & GRAPHIC DESIGN & ART DIRECTION
Year: 2020
A fry bar that offers unique tropical dishes and drinks? Mix & match to create your perfect plate of yummy fries? To that we say YES, PLEASE! "Tropical" is a simple fry bar concept that offers unique and delicious French fries. "Pick and choose the main (regular or sweet potato), add a dip of your choice and finish with a sprinkle of crunch."
To bring the brand's character to life, we decided to mix bold, yet playful typography with simple illustrations and a color palette that is authentic to the theme, but refrains from the typical and overused shades associated with anything "tropical".
To accent the brand's youthful and easy vibe, popular food-related idioms were turned into ear-and-eye-catching copy assets. Coconut and a pun make some good tropical fun! It's your go-to place to grab a plate of deliciousness and enjoy the simple pleasures of life.